We Are Your Maine Mountain Wedding Venue Destination
The Inn at Pinnacle Mountain is a Maine Mountain Wedding Venue destination. The venue is an outdoor event location, and if you are having 50 or more guests, a tent would be required. We are located 60 minutes from Portland, 3 hours from Boston, and 6 hours from New York City.
Most of the questions you may want to ask us are listed here or on our FAQ page.
If you can't find your answer here, please call us and we will try to answer your questions as best as possible.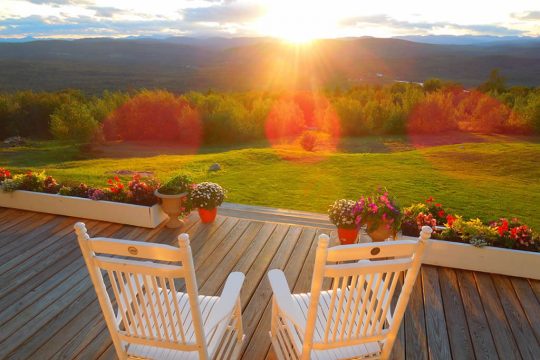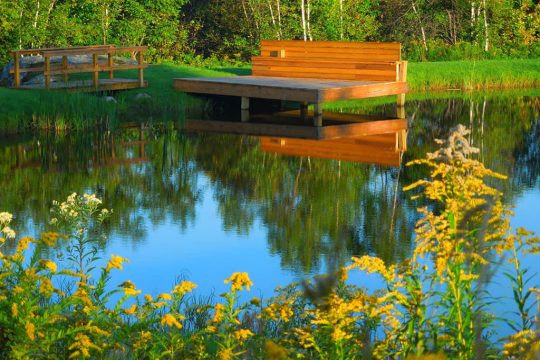 Our Wedding Package Includes
2 nights – 3 days for the bridal party/parents (If you would like additional nights it would be an additional cost).
Bridal / Honeymoon Suite for the Bride and Groom includes a King size Tuscan Bed, 2 person Jacuzzi tub, double granite sinks, propane fireplace, private deck, wet bar, refrigerator, microwave, Bose Sound System, 42″ flat screen TV, and DVD.
Indoor heated pool (heated in winter only) and hot tub (year around). This is for house guests only.
Gourmet kitchen stocked with all you would need to cook with, plus pantry spices, etc.
52 Acres of Private Property with an incredible view of the Presidential Mountain Range.
Keep your wedding party hopping well past 10:00 PM. There is no noise ordinance in West Paris
Private Walking Trails
Private Pond with picturesque bridge and dock for photo opportunities
Beautiful birch trees for photo ops in our meadow
Extensive decks around the Inn for Rehearsal Dinner and Wedding Cocktail Hour
Extensive flower boxes filled with flowers summer and fall around the entire deck for beautiful backdrop
Propane fire pit on the front deck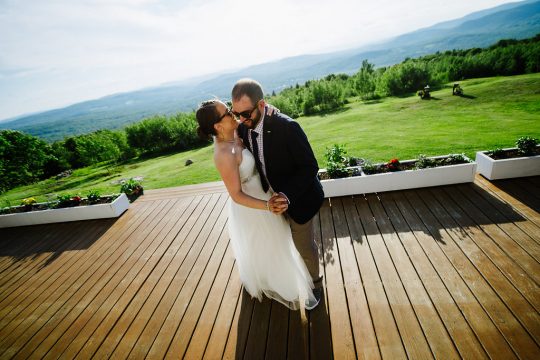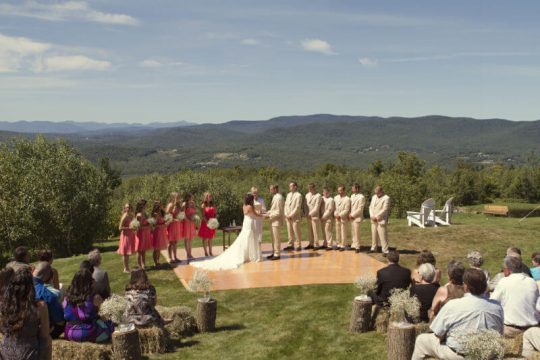 Outside Bar with refrigeration, running water, gas grill. Great for Rehearsal and Cocktail Hour
Outdoor furniture
Sleeps up to 14 guests with 5 bathrooms.
5 Bedrooms – 2 King, 4 Queen and 4 full size beds
5 Bathrooms
Ceiling Fans in all the suites as well as A/C throughout the bnedrooms.
All linens and towels included
Laundry Facilities
Water and Electric available for your Caterer
Staff on site 24/7 – We are available to help you not only on the day of your Event but from your arrival to your departure.
The Bridal/Honeymoon Suite is large and the perfect place to get ready for the big event.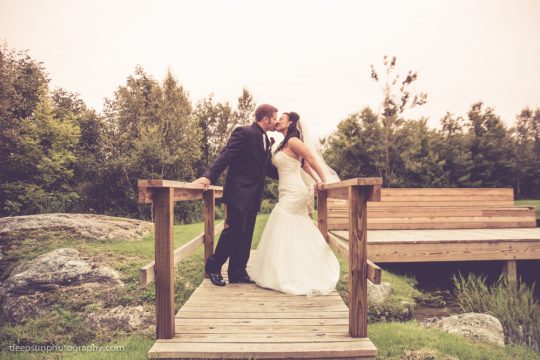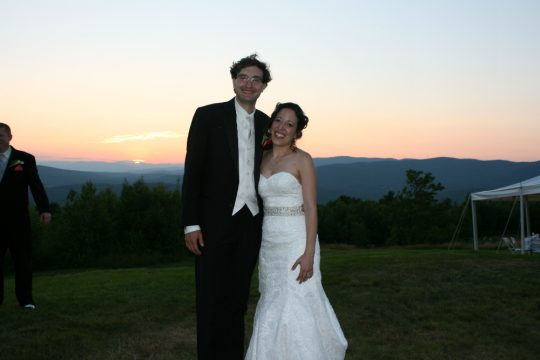 DJ, Caterers & Bartenders
We have a list of Caterers and vendors that we recommend if you do not have any available.
Tent Rental
Our tent and rental providers are exclusive. We will only use their tents for several reasons:
The tents are clean and well taken care of
The tents do not have holes or duct tape on them
The tents are held up with metal poles and ratchet straps which are cross picketed to assure the tent stays in place
They are professionally trained to erect a tent
The tents are white peak tents
The package comes with cathedral window walls
The packages includes tent with window walls, tables, chairs, linens, china, glassware, utensils, lighting, dance floor, serpentine bar, and more.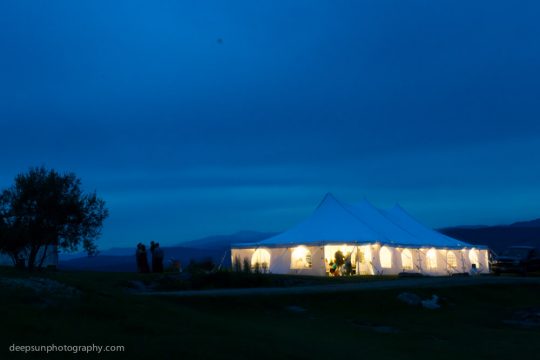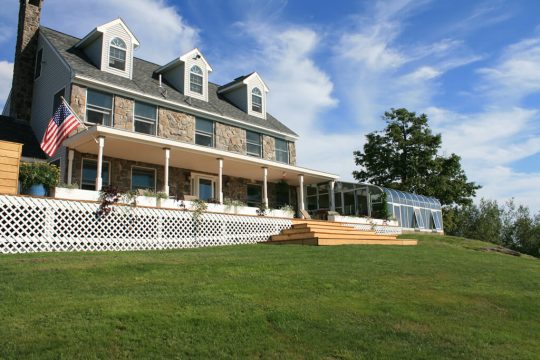 On site Parking is Provided
A parking attendant is available and we have parking for over 50 cars.
Wedding Packages
We offer a 3 day – 2 night wedding package. Please contact us with your desired date (if known), number of guests and will email you information and pricing.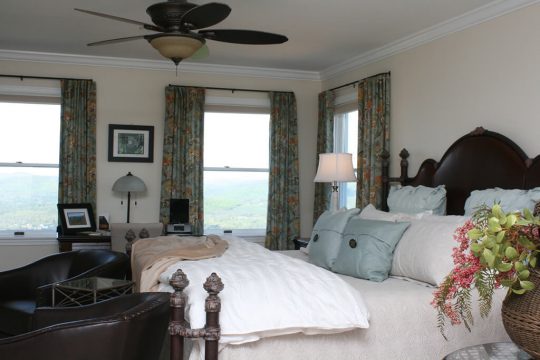 Additional Overnight Accommodations
Hotels in the area are Sunday River, Mollyockett Motel, Bethel Inn Resort, and Hampton Inn across from the Oxford Casino.
There are also Bed & Breakfasts in Bethel, along with many rental homes available for multiple families.