The Perfect Mountain Location to Have Your Wedding in Maine
Welcome to the Inn at Pinnacle Mountain, a 52 Acre Maine Mountain Wedding Venue. The Inn has heart-stopping views of the Western Maine Mountains, and an incredible view of Mt. Washington in New Hampshire.
The start of a new journey with the one you love, deserves to be set in motion on the top of a mountain. It's the perfect setting to tell your love story.
We want to share this beautiful venue with everyone. Our rental property is the perfect location to have weddings from 10 guests to 200 guests. Our property boasts beautiful modern rooms, luxury bed linens, and is spacious enough for all your close friends and family. Our indoor heated pool and hot tub is enclosed in an atrium that has the same views as the front porch. You must see it to believe it.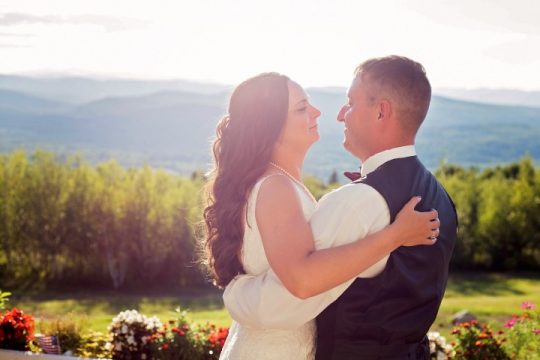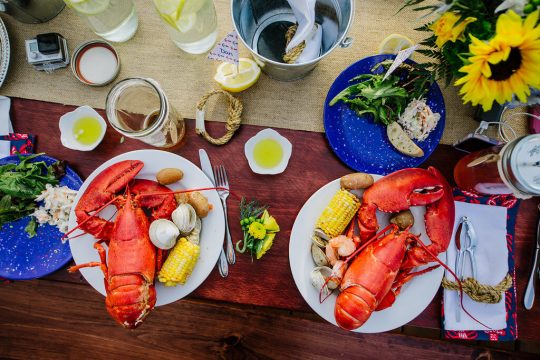 Wedding Memories to Treasure
Your 4-day, 3-night wedding weekend will include memories to last a life time. Enjoy lounging on the private front porch with the breathtaking views. We have one of the best private views in the western mountains of Maine. The only noise you hear is the chirping of birds and the flutter of leaves from a breeze. Create your own culinary meals in our updated gourmet kitchen. Sit in the evening and watch the unbelievable sun set, while sipping a glass of wine.
Your guests will be impressed with the surrounding vistas during your cocktail hour and relaxing by the fire pit. No need to travel to another location to have your Rehearsal dinner; our full service outdoor bar is the perfect place to hang out with your friends and family. Your wedding day will have two venues, one on the front decks with the incredible view and cocktail hour bar, and one inside the tent that you have creatively made your own.
Relax, Enjoy the Serene Mountain
Unwind after all the wedding planning and take a hike, sit at the pond, swim in the indoor pool, or have a glass of wine in the hot tub. The Sunday after your wedding should be for relaxing and sharing the memories from the day before. That's why we don't push you out; we allow you to have the day to kick back after all the work is done.
There are so many reasons to have your 4-day Wedding weekend at the Inn at Pinnacle Mountain, and we would love to share more information with you.
Make an appointment today to take a tour.